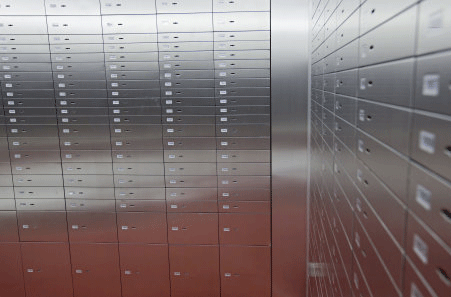 Safety deposit box

After buying a diamond you may place in our secure room with full insurance. You also may place your own gem in this box. If you have your own gem for deposit box you must in our AIC office in Rotterdam get GIA certificate for insurance. Secure Room are in Rotterdam with your own deposit box.
For one year cost:
100ct deposit box with insurance 2.500 €
250ct deposit box with insurance 4.000 €
500ct deposit box with insurance 6.500 €
1000ct deposit box with insurance 12.000 €
All price are with full insurance Our secure room have 0-24 two armed security officer with full police department connection on secret location in Rotterdam.
In deposit box you may leave only gem stone. All gem stone are with full insurance.